"I wonder what he thinks about this?"
Two years ago, at the end of one post, I promised that I would write another post addressing 20 things I wanted to be perfectly clear about in 2020.
Before I got to work on the following list, I was afraid it might be difficult to come up with 20. But once I got started, I realized I could easily create a list much longer (but you wouldn't read a list of 100, would you?).
Nevertheless, here are 20 things I believe; 20 statements that define who I am and where I stand on current issues;  20 things I want to be perfectly and absolutely clear in 2020 … just in case you wondered.
1. Jesus is the only way to God, the only Way. As Jesus said in John 14:6, He is THE Way, THE Truth, and THE Life.
2. My wife is my #1 earthly priority. Period. After that comes my family, then church, etc.
3. Even though God called me to preach and blessed me with the opportunity to pastor a great church, my very first mission field is my family, starting with my wife. If I fail there, I'm no good anywhere else. 1 Timothy 5:8, "But if any provide not for his own, and specially for those of his own house, he hath denied the faith, and is worse than an infidel."
4. "Thoughts and prayers" are worthless unless there is One who hears the prayers and can answer them. Prayer is not a magic formula, nor does it have intrinsic power. However, those who mock people who send "thoughts and prayers" are arrogant fools.
5. I prefer the simplicity, predictability, and consistency of iPhones. I don't need flash; I need function.
6. I am exactly where God wants me to be… in Warthen, GA, at Bethlehem Baptist Church.
7. I can't see any Democrat in the current field of contenders defeating President Trump in a fair election.
8. I am not a Calvinist (by choice).
9. If you ask me to dinner at a restaurant , don't expect me to sit on the inside of a booth where I can't get out – I will panic.
10. Cottage cheese I will not eat, even if it's mixed with something sweet.
11. Anti-Gun laws are stupid and the people that want to keep creating more are either uneducated, uninformed, or nefariously evil. Anti-Knife laws, and those who write them, are comically insane.
12. I believe ALL murder, attempted murder, and rape are hate crimes. It matters not the color of skin, sexual preference, or religion; it's all hate-driven. To kill murder someone should result in the death penalty, so how much more can you punish someone if when they kill you they hate who or what you are?
13. Convicted sexual predators should be castrated.
14. Antifa and similar groups should be considered terrorist organizations.
15. We don't need more Star Wars films. Heck, we didn't need any after Han Solo was thawed.
16. Greta Thunberg needs to respect her elders, and when the world is still here in 2031, she and AOC need to sit over a dunk tank full of ground glacier ice while man-made climate change deniers get 3 free throws each.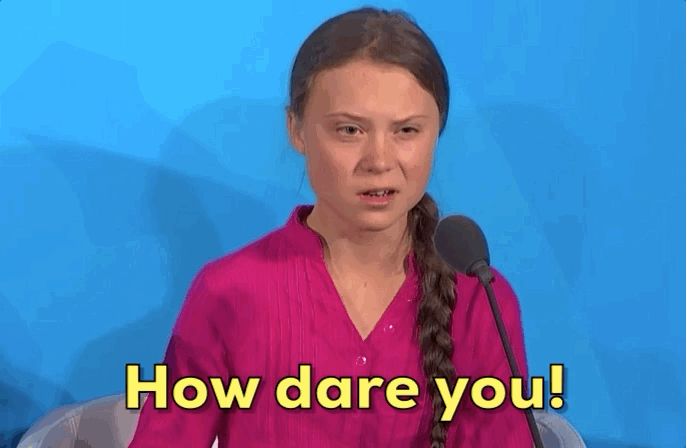 17. There are only 2 sexes: male and female. Medicine, surgery, and the way one thinks does not change a man into a woman, nor a woman into a man. This is reality. Anything else is delusional or imaginary.
18. My wife is beautiful, and so are our daughters! I'm tremendously proud of all of them!
19. Chiropractors and essential oils (especially CBD) are totally over-hyped, regardless their actual benefits.
20. I'm totally grateful for those who read and share the content in this blog. Without you, I'd might as well stick with scribbling notes on my desk calendar. God bless each and every one of you.
Bonus: My dog loves me more than anyone else.