The
Final
Countdown
Today marks one month until I will be in Jamaica finding a "lucky egg" to kiss (that's a Cool Runnings reference)! That's right, next month I am going to Jamaica for bobsled training!
Not really… no bobsled training… but if there's anybody with a lucky egg, then…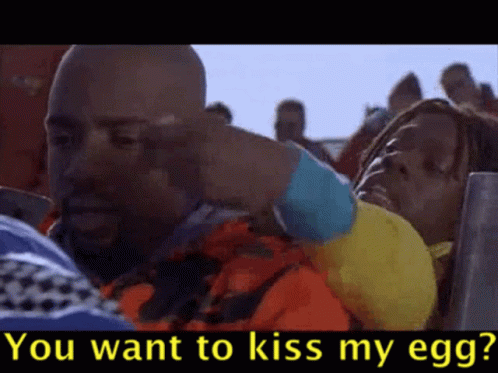 Seriously, I will be going to Jamaica next month to preach in revival services and minister in the community of Morant Bay. (I wonder if my friend David Welford has been there? Probably)
This will be my first trip to Jamaica and my first trip to any Caribbean location.
Prayers Needed
One thing you need to know is that this is not, for me, a "short-term mission trip." I am not going to Jamaica to see the sites, hang out with the locals, get some cool pictures, and come back pretending I was Apostle Paul.
My intention is to encourage, embolden, and bless the Christians who will gather to hear the Word of God preached. They are the ones who will be doing the work of the Church long after the team I'm with will be gone. Therefore, I want to be sure to give them what they will need to prepare them for the future.
Now, I will be doing more than just preaching in church services; I will be doing other ministry while I am there, including visiting schools, hospitals, maybe a jail, and who knows what else. So, it will be busy, that's for sure.
I know it's not on the schedule, but I would really love to be able to speak as a chaplain to the local police. Please pray that opportunity will become available.
Blessed To G0!
I haven't mentioned this until now, but I have been tremendously blessed to have my travel expenses covered! What a blessing and a relief! If for no other reason than that, I want this trip to be a resounding success.
But beyond the funds to get there and back, it takes money to cover personal expenses, such as baggage fees, clothing (that I don't normally wear around here), small gifts for the local elders, transportation, food, and any unforeseen incidentals.
IF, and only if, you feel led to donate any amount to help cover the incidental expenses, you can click on the PayPal tab on my blog and give that way. Or, you can send your gift to the church address: Bethlehem Baptist Church, P.O. Box 85, Warthen, GA, 31094.
Let's Meet!
Lastly, if you actually live in Jamaica and read this blog, I'd love to meet you in person next month! Again, I will be in Morant Bay, so let's get together over a cup of Blue Mountain 🙂
God bless!